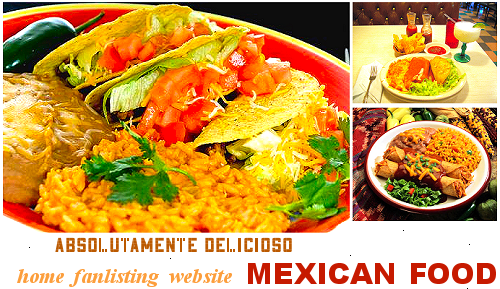 WELCOME
to
Absolutamente Delicioso
, the Fanlisting for one of our favorite things,
Mexican Food
! If you are a fan of Mexican Food, show your support by
joining
the Fanlisting!
STATS
Script used: Enthusiast
Last updated: 02nd April 2020
Member count: 596, from 41 countries
Pending members: 0
Newest members: Carla
Growth rate: 0.11 fans/day
INFORMATION
This website is owned by Mikh & Kristina and is listed at The Fanlistings Network. The previous owner of the Fanlisting was Shannon. We adopted it from her on January 19, 2011. Prior to that, it was owned by Jen & Birgit.
Don't know what a Fanlisting is? - Click here for an explanation.